"You have a…Question for me?" He sounds amused as he raises an eyebrow, his dark eyes glittering dangerously. 

((Giomod: This can't end well.))

((Well, y-yes sir. I did have some questions, though I'm beginning to doubt I should ask most of them. 'Curiosity killed the meowth' and all that.))

"Please go right ahead. I'd enjoy hearing your questions." His smirk is wicked as he speaks. 

((Giomod: Oh great…He's in a bad mood because of the shipping issue.))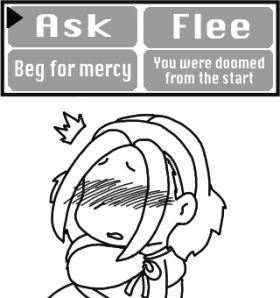 ((Um…. F-f-fine.
W-what books or stories do you like?))